How To Make DIY Bamboo Curtain Rods in No Time?
Do you love a touch of glam in your home? How about something natural too? Well, why not mix both?
Let's talk about DIY bamboo curtain rods.
This guide will show you how to make curtain rods that bring a bit of nature and a dash of glam into your living space.
Gather Your Supplies
For the Rods
Bamboo sticks (long or short, your choice)
Sandpaper
Gold spray paint
Remember, if you get fresh bamboo, you'll need to dry it out first. It's crucial, so don't skip this step.
For the Hardware
L brackets
Machine screws
One-hole straps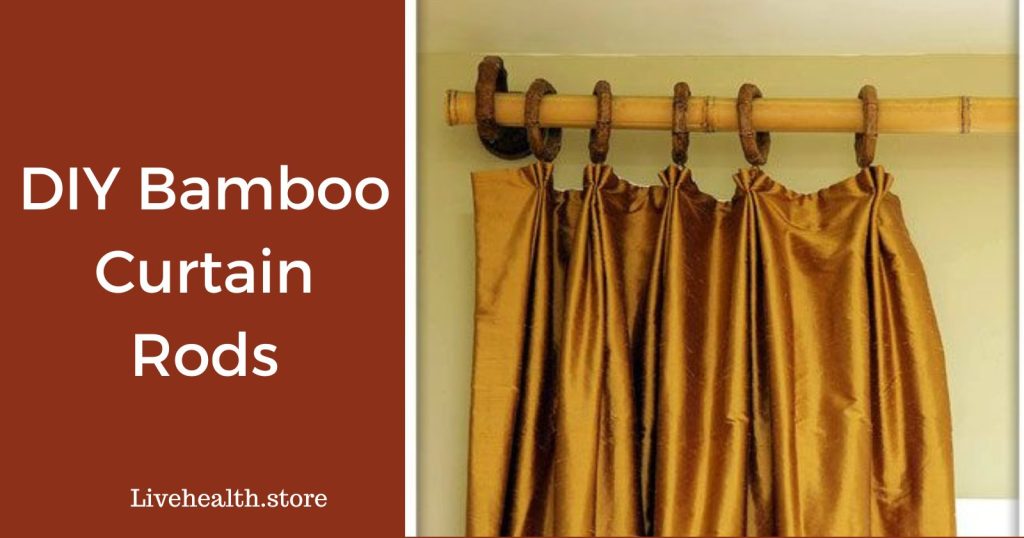 Prepping the Bamboo
Sanding is Key
If your bamboo sticks have a color or finish, grab your sandpaper. Sand off as much of it as you can. It might take a bit of time, but it's worth it.
Why? Because paint sticks better to sanded bamboo. Plus, you'll save money on spray paint.
Clean It Up
After sanding, clean the bamboo with a damp cloth to get rid of dust.
The Painting Process
Setting Up
Find a spot to paint. Outdoors is best. If you're in a garage, make sure it's well-ventilated. You could hang the bamboo from rods or lay it flat on a surface that you don't mind getting paint on.
Go for Gold
Shake your gold spray paint well. Then start painting. Hold the can about a foot away from the bamboo. Spray in smooth strokes. You might need a few coats to get it just right.
Hardware Time
Making Brackets
Your hardware makes magic happen. Use the L brackets and machine screws to create the mounts for your rods. The one-hole straps will hold the bamboo in place.
Match It Up
Remember, your brackets need to match your new golden rods. So give them a quick spray of gold paint too.
Put It All Together
Hang Time
Now you're ready to put up your bamboo curtain rods. Use the L brackets to mount them on the wall. The one-hole straps will keep the rods secure.
Add your curtains and step back. Enjoy the beautiful blend of nature. The bamboo flute can be the best option after the hard work. Or go out and use the bamboo arrows.
So there you have it! A simple yet elegant way to make your own bamboo curtain rods. They're not just rods; they're a statement piece that adds personality to your room.
Hi there, I'm Sam Billings, and I'm all about sustainability. Running a printing business is my thing, but my real passion is preserving nature. That's why I run the Live Health blog, where I focus on Bamboo plants and their eco-friendly goodness.