DIY bamboo pendant light: A Very Easy Project for You!
Who doesn't love the idea of a cozy patio?
If you are looking to add a stylish touch to your outdoor space, a DIY Bamboo Pendant Light could be the perfect project for you.
It's great for patios, outdoor parties, and even special events like weddings! Plus, it's super easy to make and very budget-friendly.
What You'll Need
To kickstart this project, gather your materials. Head over to the home improvement store and look for these items in the gardening section:
Pliers
Wire cutters
Heavy-duty scissors
A tomato cage
A roll of reed fencing
Weatherproof light kit
Yarn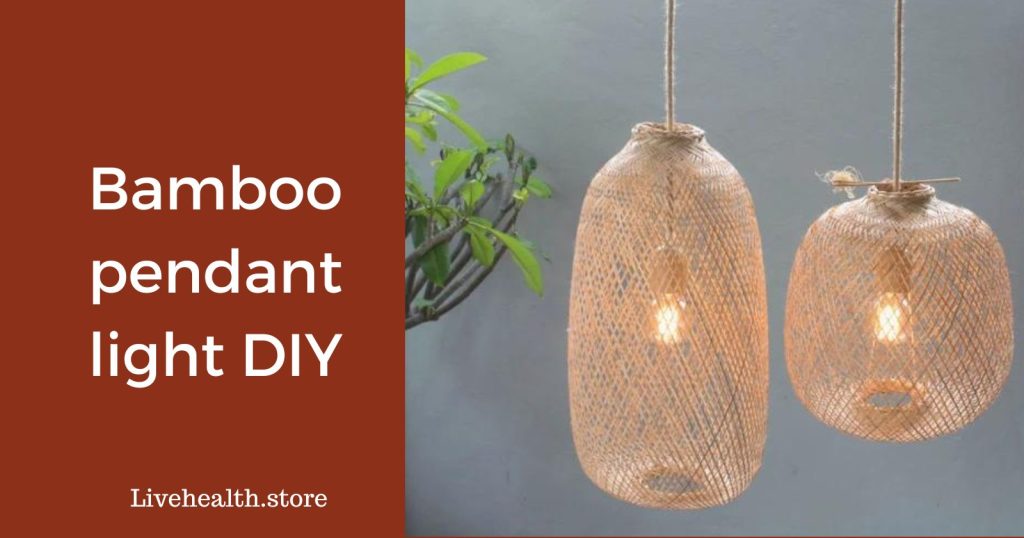 Set Up Your Tomato Cage
First, you'll need to get a tomato cage. This will act as the frame of your bamboo pendant light. Simply bend the loose ends of the cage downward. Cross the three wires over each other. Then, wrap them around the hoop. This sets up the top of your pendant lamp, which will hold the light cable.
Measure and Cut Reed Fencing
Now, roll out your reed fencing. Wrap it around the tomato cage to mark how much you need. Cut this piece out with your heavy-duty scissors. Make sure you leave a little extra to work on the seam later.
Attach the Reed Fencing
Wrap the cut piece of reed fencing around the tomato cage. Secure it with wires or yarn. You can use the wires from the reed fencing itself. Tie the ends from inside to keep it neat. Do this on all three tiers of the tomato cage.
Clean It Up
For a cleaner look, remove any extra wiring from the reed fence. You only want to see three wire lines. Use the scrap wires to make your bamboo frame more secure.
Seal the Deal
Close the seam of the bamboo fencing by overlapping both ends. Secure it along the vertical and horizontal wires of the tomato cage. Trim any excess off with scissors.
Insert the Light Kit
Thread your weatherproof light kit through the middle of the tomato cage. Secure it with wires to ensure it stays in place.
Add Tassels (Optional)
Want to add some flair? Make tassels with yarn. You can use a tassel maker or even a piece of cardboard as a template. Attach these tassels to the frame with wires or hot glue.
Conclusion
With just a roll of reed fencing and a tomato cage, you can make multiple bamboo pendant lights. They're as cost-effective as they are charming.
Imagine these lights brightening up your outdoor wedding, garden party, or just a relaxed evening on the patio.
So, what are you waiting for? Create your DIY Bamboo Pendant Light and brighten up your outdoor space in the most stylish way. It's simple, affordable, and the perfect addition to any setting!
Hi there, I'm Sam Billings, and I'm all about sustainability. Running a printing business is my thing, but my real passion is preserving nature. That's why I run the Live Health blog, where I focus on Bamboo plants and their eco-friendly goodness.