How to make bahay kubo using bamboo? Step By Step
Want to make your own Bahay Kubo?
A Bahay Kubo is a type of Nipa Hut from Southeast Asia. It's a fun project you can do at home. Don't worry; it's pretty simple!
This guide will teach you step-by-step how to make bamboo Kubo. Best of all, you only need a few items to get started.
Materials You Will Need
Here is what you need to gather before starting your Bahay Kubo:
Bamboo skewers
Strips of cardboard paper
Double-sided tape
Green cardstock for the roof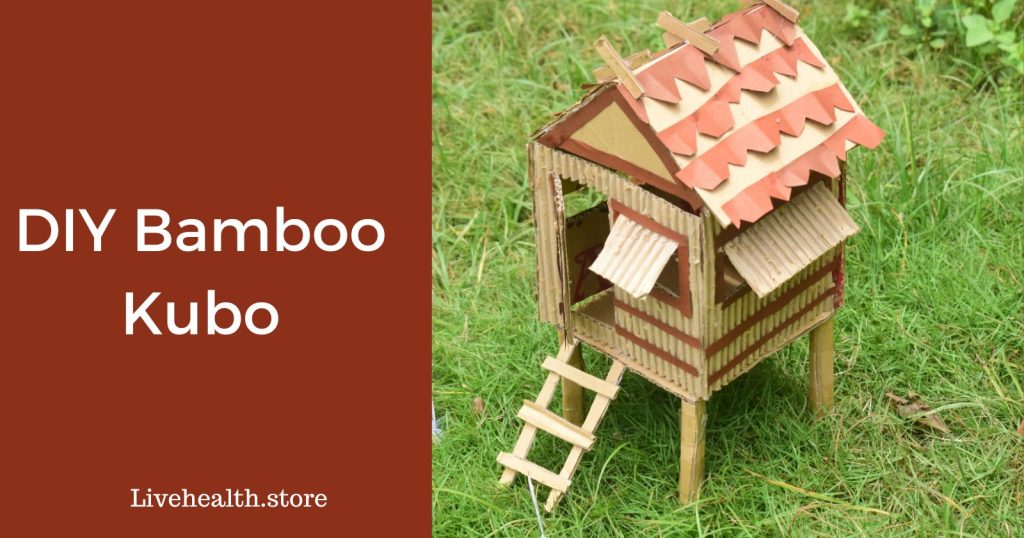 Prepare the Bamboo Skewers
First, you need your bamboo skewers. Cover the upper part of each skewer with double-sided tape. This will help your cardboard stick well to the bamboo.
Making the Walls
Cut strips of cardboard paper.
Stick these strips on two bamboo skewers.
Use the double-sided tape you added earlier to make it stick.
Leave a square space in the middle. That's going to be your window.
Make two of these wall units.
Assembling the Square House
Connect your two walls together.
Use more strips of cardboard and double-sided tape.
Leave an opening in one wall. That will be your door.
Your walls should stick well because of the double-sided tape. But, you can always add more tape if needed.
Building the Roof
Take your green cardstock.
Fold it and cut strips at its ends.
To make it strong, glue a piece of cardboard in the middle.
Your roof is now ready!
Attach the Roof
Tape another strip of cardboard to the middle of the roof.
Place the roof on top of your Bahay Kubo.
The cardboard strip in the middle helps your roof sit well on the walls.
Adding the Stairs
Cut more strips of cardboard.
Stick them to the bamboo skewers using double-sided tape.
Your stairs are ready. Add them to your Bahay Kubo to finish the model.
And there you have it! Your very own Bahay Kubo is made out of bamboo skewers and cardboard. It's not just a fun project, but also a great way to learn about Southeast Asian culture.
Building a Bahay Kubo can be a perfect weekend activity. It's simple enough for kids to help with, too. So, why not give it a try?
You'll be surprised at what you can create with some bamboo skewers and a bit of imagination!
FAQ
How long will it take to make a Bahay Kubo?
It can take about 1–2 hours, depending on how fast you work.
Can I paint my Bahay Kubo?
Of course! Feel free to get creative with colors.
Is this project safe for kids?
Yes, but always have an adult supervise when using sharp objects like scissors.
Happy building!
Hi there, I'm Sam Billings, and I'm all about sustainability. Running a printing business is my thing, but my real passion is preserving nature. That's why I run the Live Health blog, where I focus on Bamboo plants and their eco-friendly goodness.