Where To Buy Luck Bamboo Plant? Online and Local Options
Lucky bamboo has emerged as a sought-after choice for homes and offices.
Its elegant curves and association with good fortune have made it an evergreen favorite.
If you have set your heart on acquiring one, you are in luck.
We have the ultimate guide to where you can buy lucky bamboo plants.
| Store Type | Outlet |
| --- | --- |
| Big Box Store | Home Improvement Stores |
| Big Box Store | Major Retailers |
| Online Marketplace | Amazon |
| Online Marketplace | Etsy |
| Specialized Retailer | NW Wholesaler |
| Specialized Retailer | Eastern Leaf |
| Local Fairs | Craft and Garden Fairs |
Lucky bamboo where to buy
Big Box Stores
Many renowned big box stores offer a selection of lucky bamboo. For those who love the experience of in-store shopping and examining the plant firsthand, these destinations are unbeatable:
Home Improvement Stores: Surprisingly, these stores aren't just confined to tools and hardware. Their garden center frequently boasts a range of indoor plants, including the much-loved lucky bamboo. Often, these come in stylish pots that are ready to adorn any corner of your dwelling.
Major Retailers: Beyond their general merchandise, these giants often have a home and garden section where you can find various lucky bamboo styles, perfect for any setting.
Online Marketplaces
For those who value convenience and a wider range of options, the online realm offers a plethora of choices. Here are some platforms where you can find lucky bamboo:
Amazon: As one of the leading e-commerce platforms, it boasts a wide range of lucky bamboo varieties. From bundles of stalks to elaborately designed arrangements, there's something for everyone. The platform's user reviews can guide you in selecting a reliable seller and a quality plant.
Etsy: For those seeking something unique, Etsy, a hub for handmade items, could be your destination. Here, artisans craft personal and unique lucky bamboo arrangements, ensuring your purchase stands out.
Specialized Online Retailers
If you're searching for something even more specific, there are niche online outlets that specialize in offering plants, including lucky bamboo:
NW Wholesaler: Specializing in lucky bamboo, succulents, and air plants, this platform offers one-source buying. Their assortment includes their own branded line of terrariums and fairy garden pieces, perfect for those looking for something more than just bamboo.
Eastern Leaf: As a boutique for all things bamboo, they provide complete arrangements that include the lucky bamboo, vase, and rocks. They offer multiple vase and style choices, allowing you to customize your order to your liking.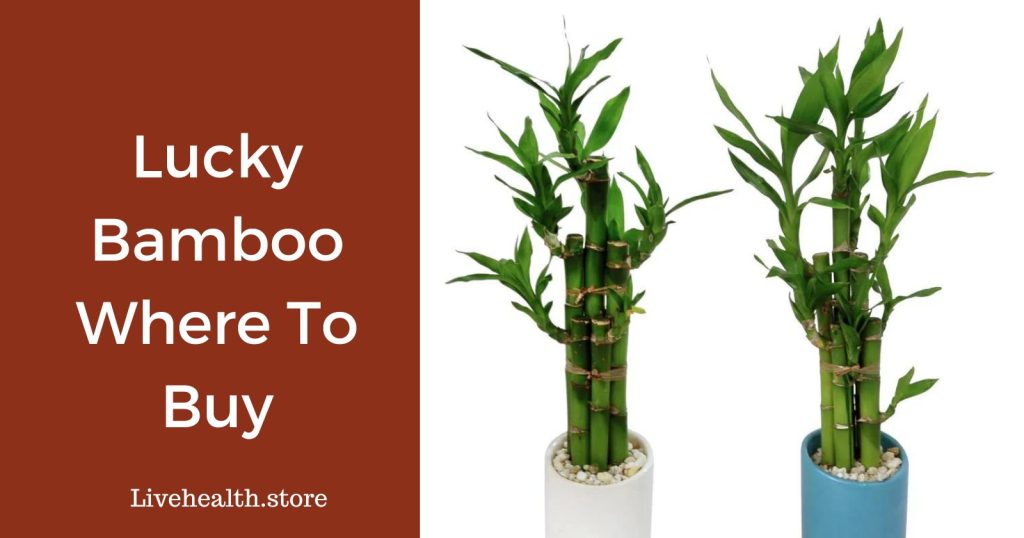 Craft and Garden Fairs
Local craft and garden fairs can be a goldmine for those seeking lucky bamboo. Not only do you get to meet passionate vendors, but supporting local businesses adds an extra layer of satisfaction. Direct care tips from these sellers can be invaluable.
Considerations Before Purchase
Before you seal the deal, remember to inspect your potential new plant for growth in soil or Fish tank. A healthy lucky bamboo should radiate a vibrant green, devoid of any yellow or brown splotches.
If you are shopping online, pore over reviews. Also, familiarize yourself with the return policy; it's essential to have a fallback if the plant doesn't meet expectations upon arrival.
Hi there, I'm Sam Billings, and I'm all about sustainability. Running a printing business is my thing, but my real passion is preserving nature. That's why I run the Live Health blog, where I focus on Bamboo plants and their eco-friendly goodness.